Comments Comments Off

on A shiny new MobileIQ website just arrived
by
MobileIQ
on April 14, 2009
We've changed.
Both the MobileIQ website and Headlight service will look very different starting tomorrow.
And it's not just another pretty face. Our new look was designed for one purpose: to make learning about Headlight and Route Balancing as easy as possible. The site will include Headlight Tutorials, new feature announcements, regular articles (blog posts), video interviews and some things we'll keep under the covers for now. We don't want to completely spoil the surprise, but did want to offer a little advance notice.
Next time you login to Headlight, it will look like this.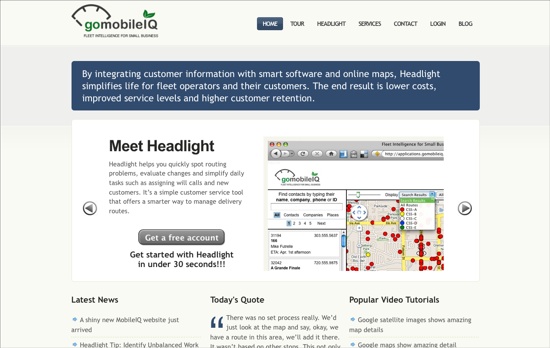 Tags: using headlight