Comments Comments Off

on NEW FEATURE: My Calendar
by
MobileIQ
on May 26, 2009
Let your customers access delivery schedules online at any time. It includes a professionally designed PDF calendar perfect for printing. No need to hand out new schedules every time the delivery route changes.
Example My Calendar
Delivery customers only see their own delivery schedule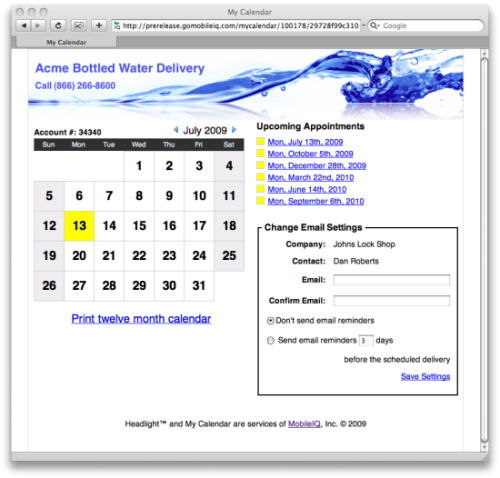 Setup/Configuration
Configure individual email settings. This is the "From:" address for invitations.
Configure company email settings. Although invitations will appear to come from the individual user, this email server is used for all outbound emails.
Customize My Calendar header.
Customize invitation and reminder emails.
Tags: tutorials, using headlight, video