How to eliminate inefficient routing and slash fleet mileage 10-30%
Schedule appointment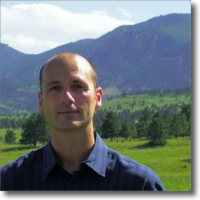 By Chris Sciora
President & Founder
Back in 1999, the average cost for gas was $1.05 per gallon. Efficiency wasn't all that important. In 2011, gas prices have tripled and inefficient routes are no longer an option.
That's particularly true in today's tough economic climate. Last December, the former president of Shell Oil predicted that gas may reach $5/gallon by the end of 2012.  John Hofmeister said: "I see us moving into the mid $4's up to $5/gallon during the year 2012."
Almost every industrial laundry company is driving 10 – 30% more fleet miles than needed to effectively service their customers. With gas prices already approaching $4.00 per gallon, that's a tremendous amount of money literally being driven away every day.
Fleet operating costs are one of the biggest expenses for any company with trucks on the street. Fuel, maintenance, repairs, insurance, driver wages, overtime – those all add up pretty quickly. But most companies allow drivers to determine their stop order and don't have solid management tools for evaluating route performance. When drivers leave in the morning, they effectively become independent contractors until getting back in the afternoon. No one knows how the route is actually being run. And that's the real problem.
Over $300,000 in additional profits
My latest project involved a 27 vehicle fleet servicing the hospitality and medical industry from three locations throughout Pennsylvania.
Phase 1 opened a new depot and eliminated 150,000 annual fleet miles. Phase 2 eliminated an additional 163,000 fleet miles. At $1.00 per fleet mile, that's over $300,000 in additional annual profits.
Over the past 18 years, I've worked with over 100+ industrial laundries – privately owned and publicly traded – to create tens of millions of dollars in additional profits by following a "secret" formula.
This simple checklist has eliminated inefficiency on thousands of industrial laundry routes for well-known companies including Morgan Services, Paris Cleaners, Industrial Towel & Uniform, UniFirst, Omni Services, National Linen Service and dozens of others.
Here's a summary of my proven 7 step "secret" checklist – give it a try.
Track fleet mileage and hours
Use mapping software
Assign new accounts properly
Schedule "Will Call" deliveries
Use online maps for driving directions
Ditch the route books
Balance existing routes
Schedule a 1-on-1 private consultation
For a limited time, I'm offering three private consultations each week exclusively for business owners.
It's an opportunity to ask questions and receive unbiased information from an industry expert. There is no charge or obligation, but there are some qualification requirements.

Or call Pat Reynolds @ (866) 261-8600 x 708
Signs of excessive fleet mileage
The symptoms are always noticeable. Monthly fuel costs start creeping upward. You notice two or three vehicles clustered around the same intersection. An account being serviced by different reps. The service manager runs the route and sees the stop order make no sense. Drivers are returning later and later in the day. Weekly route revenue has dropped, but drivers hours haven't budged.
Now picture things from a higher level. It's not just inefficient sequencing on a handful of route days. There's overlapping route territories, unbalanced work days, drivers getting back at lunch time and after 4:30pm. All of that guzzles profits that can certainly be put to better use.
There's nothing worse than knowing your company has inefficient routing with no easy way to address the problem. Even worse is not fully knowing the actual dollars it costs every day the trucks leave the plant.
Simplify life for the service department
In addition to significantly reducing fleet mileage, the entire service department will run more smoothly. You'll know exactly how every driver spends his time on the road, reduce payroll expenses and improve driver accountability. And internal operating procedures can be dramatically streamlined.
Two simple examples
(a) routing new customers and (b) getting accurate driving directions.
In most companies, the sales department signs up a new account and the service department assigns a route and day. Finally, the driver assigns the correct stop number. Or is supposed to assign it. Often, it's simply left with stop number "0" at the top of the list until someone else runs the route and comes back twelve hours later. Mapping software – and route planning software is even better – quickly eliminates that problem.
Manual route books required constant maintenance and updating. When someone goes on vacation, you can use the same software to print a route itinerary with detailed driving directions for the entire route. Or export the route into a portable navigation unit like a Tom Tom or Magellan for real-time driving directions throughout the day. These systems are only a couple hundred dollars, can be moved between vehicles as needed and are a huge time-saver.
GPS: The Holy Grail of route management
Established GPS vendor like Fleetmatics, GPS Police and Geotab offer an affordable way to track vehicles in real-time. They offer inexpensive equipment that quickly plugs into the OBD (On Board Diagnostics) port available on every vehicle. It's exactly the same way mechanics plug in diagnostic equipment when making vehicle repairs.
Modern GPS units can also provide feedback on day-to-day vehicle usage. Idling time, excessive speed, minor accidents, unauthorized trips, and mileage tracking are all easily identified with online reports.
The top-end systems allow you to set rules (e.g. maximum speed limit of 65MPH) and automatically send an alert when violations occur. This is much easier than having to review tons of data every week. There are literally hundreds of uses for this information and it can be easily exported or transferred into any existing reporting system.
Planned Route vs. Actual Routes Report
Here's another fantastic idea for using GPS data. Knowing what happened has comparatively little value without knowing what was supposed to happen. How can the GPS system alert you about "out-of-territory" situations when it doesn't know about the existing routes? And it certainly won't recommend ways to address the problem.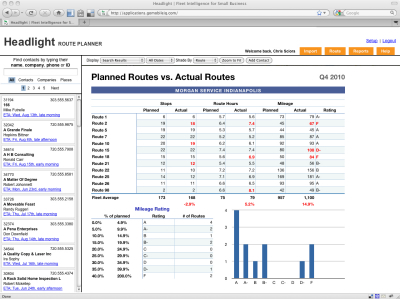 The ideal solution combines both route planning software and GPS for real-time vehicle tracking. This combination takes fleet management to an entirely new level. Your service manager plans efficient routes and GPS tell the service department exactly what actually happened. You finally know what happens after drivers leave the premises.
This planned routes vs. actual data can be pulled into a simple report that objectively compares route performance each month or quarter for every vehicle on the road. It's impossible to overstate the value of this report for effective route management. I've also enclosed a sample report to give you an idea of what it looks like.
Schedule a 1-on-1 private consultation
For a limited time, I'm offering three private consultations each week exclusively for business owners.
It's an opportunity to ask questions and receive unbiased information from an industry expert. There is no charge or obligation, but there are some qualification requirements.

Or call Pat Reynolds @ (866) 261-8600 x 708
Consultation Requirements
1. You are the President, CEO or business owner. Additional people are welcome.
2. The business must service one of the following industries: industrial laundry, linen supply, mat supply, bottled water delivery, water
treatment or coffee with customers located in the United States or Canada.
3. Minimum of ten vehicles in the fleet.
4. Agree to respect the scheduled meeting time and be prepared with questions.
These guidelines help maximize the value of the consultation and allow me to provide accurate information and useful advice. If you have any questions or are unsure about meeting a specific requirement, please call Pat Reynolds @ (866) 261-8600 x 708 to discuss.
Valuable takeaways from past consultations
Clever ways to handle will calls and missed deliveries.
Balancing routes by both revenue and time.
Leveraging GPS information to establish service times and route standards.
Effective ways to stay in touch with customers using email.
Getting route statistics needed for a weekly management report.
Benefits and drawbacks of 5 day vs. 4 day weeks.
How to collect customer email addresses using your website.
Minimizing customer disruption and retagging when making route changes.
Route planning offers tremendous benefits for almost any company, but it requires taking action. If you're interesting in quickly reducing fleet mileage and would like unbiased information from the leading industry expert, visit the MobileIQ website or call Or call Pat Reynolds @ (866) 261-8600 x 708 to request an appointment.
It's easy to stick with the status quo and believe everything is being run efficiently by the service department. The single biggest objection I've heard over the past eighteen years is "That simply isn't possible. There's no way to reduce our mileage by 10%, 20%, pick a number…"
Without the proper tools, expertise and knowledge, that's certainly true. But I've yet to speak with any company that couldn't significantly reduce fleet mileage by following some basic steps.
Cheers,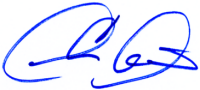 Chris Sciora, President & Founder
p.s. This isn't a sales pitch or presentation. It's simply an opportunity to have a candid discussion about reducing fleet expenses. Some companies eventually decide to hire MobileIQ, but the majority will not. And I almost always get some great ideas for future training programs or workshops.
100% take it to the bank guarantee
If you meet the requirements, this is what you'll get from the free consultation:
An understanding of why the service department probably isn't doing a bad job.
A solid estimate of cost savings for your industry through efficient routing.
An easy way to reduce fleet mileage immediately.
The stumbling blocks (and workarounds) for making route changes.
At least one actionable idea than can be implemented immediately.

Or call Pat Reynolds @ (866) 261-8600 x 708
Limited appointments available