Insider Secrets for
Smarter Route Planning
Signup for the next webinar:
Thursday, May. 6 @ 2pm MST
Time Zones: 1pm PST / 2pm MST / 3pm CST / 4pm EST
This one hour webinar shares insider tips for quickly evaluating, choosing and implementing an affordable route planning system that's perfect for your small business. And explains where you shouldn't waste a minute of your time or a dollar of your hard earned profits.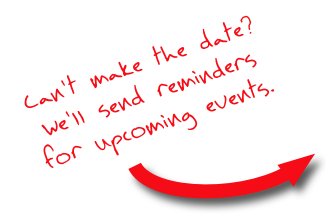 Valuable lessons covered in this info-packed webinar
The BIG difference between dispatch, daily route planning and pre-schedule routes and why it matters for YOUR business
NINE reasons that route planning tools absolutely kick-butt for saving $$$
Why the DRIVERS making deliveries and service calls really aren't the problem
How efficient routes provide a MAJOR competitive advantage for companies making sales, service or delivery calls in a local area
One HUGE benefit of using commission based routes vs. hourly routes (and why hourly routes generate the biggest immediate savings)
The SINGLE easiest way to improve driver performance (that you're definitely not doing)
How to get your entire team STOKED to get started immediately (including the drivers)
Three important reasons to attend
1. Add $$$ to your bottom-line
The "Insider Secrets for Smarter Route Planning" webinar can add thousands (or tens of thousands) of $$$ to your bottom-line practically overnight. I'll use real-world examples and leave plenty of time for Q&A (questions and answers), so bring your questions and a notepad.
2. Know exactly what the drivers are doing
Smarter route planning saves big bucks every month, keeps delivery costs under control, lets you see exactly what drivers are doing throughout the day and helps create efficient sales, service and delivery routes in just minutes. It's used by countless companies in hundreds of different industries around the entire world.
3. Save countless hours of route planning time
Anyone can learn these techniques with little time, effort, computer skills or even prior routing experience. The real "trick" is simply learning exactly what to measure for fast results without spending a lot of time you probably don't have.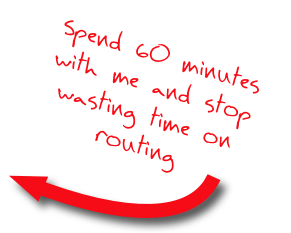 About Chris Sciora
Chris Sciora is Founder & President of MobileIQ. His company has helped hundreds of companies implement route planning solutions over the past 15 years. In addition to the Headlight Route Planner, MobileIQ offers training, workshops and consulting services dedicated to helping small business plan and manage local fleets.