Upgrading from the Test Drive Plan
Every Headlight account starts as a Free Test Drive Plan. When you're ready to upgrade, just login to Headlight, select "Change Plan" from under "My Info" and follow the instructions. This step ensures the transaction takes place on our secure server.
Account Sharing
Multiple users can share the same Headlight account. Just send an email invitation. After the person accepts, they'll create a login and can start using Headlight right away. The Headlight Administrator can add or remove additional users at any time. For security purposes, all invitations have an expiration date and can't be used after that time.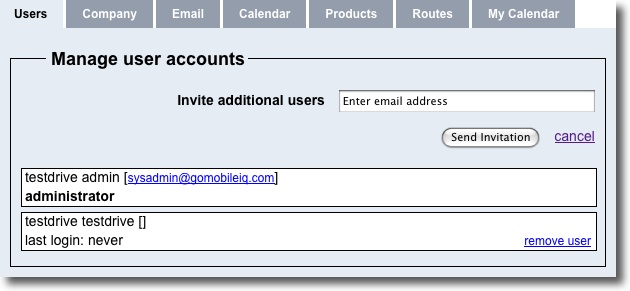 Smart Synchronization
Every HeadlightTM account includes a secure FTP dropbox for receiving customer, delivery and product information. The Headlight Data BridgeTM checks your dropbox every night and performs a "smart synchronization".
adds new contacts to Headlight
removes lost contacts from Headlight
updates product prices, product quantities and delivery history
sends completion email to the Headlight administrator
Instead of simply overwriting the data – which wouldn't be smart – it adds new contacts, removes lost contacts and intelligently updates existing contacts. This ensures delivery information always matches the billing system, but without the hassle of manually importing files.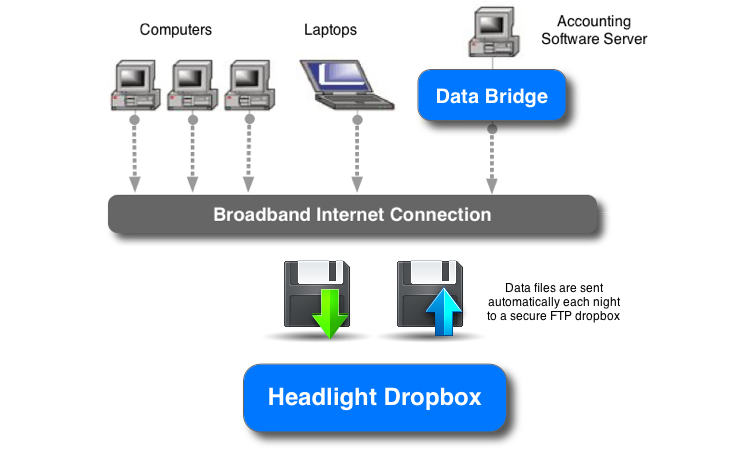 Unlimited Address Matching
Need to put 100,000 deliveries on the map? No problem.
Headlight's streamlined process makes this easy. You can easily edit, move or delete contacts at any time. And Smart Sync will automatically pin any new contacts for you. You'll receive an email summary report after it's done.